If you're looking for the most romantic places for honeymoon in India , look no further than the country's southern climes. From coffee plantations to fog-covered mountains, the state has it all. From picturesque waterfalls to pristine beaches, this romantic destination is sure to charm your beloved. But where can you find these places? Here are some suggestions to help you plan your India Tours.
Coonoor : If you're looking for a hill station with incredible sunset views, try Coonoor. This quiet hill town is situated near the picturesque city of Ooty and offers scenic views of the Nilgiri mountains. Visitors can explore the town's botanical gardens, view the picturesque scenery, and sample its famous Nilgiri tea. Other highlights of the town include St. George's Church, the Nilgiri Mountain Railway, and Lamb's Rock.
In the southern part of India, the charming hill station tour of Coonoor is the ideal honeymoon destination for couples. Surrounded by undisturbed shoals forest, Coonoor offers lush green expanses and romantic atmospheres. Enjoy your honeymoon in Coonoor during the post-monsoon or winter months, when the town is pleasantly cool. The town has an international airport and is easily accessible by highway 67.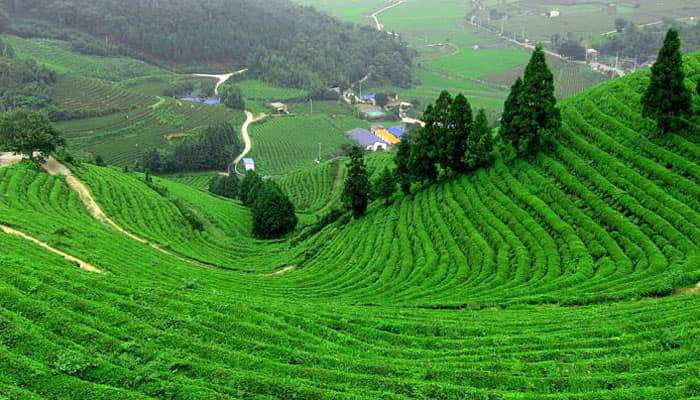 Karala : The backwaters of Kerala are an unforgettable experience. Known as Venice of the East, these waterways are teeming with houseboats. Couples can enjoy a romantic houseboat cruise through the backwaters while admiring the lush greenery and coconut trees. The backwaters merge into the Arabian Sea, offering an experience of true tropical bliss and an escape from the city's hustle and bustle.
The city is renowned as God's Own Country, and has a breathtaking landscape that will surely capture your heart. Experience mesmerizing waves and lush green scenery. You can spend some quality time in the tranquility of Alappuzha, which offers idyllic surroundings, charming backwaters, and private houseboats. Alappuzha is one of the top honeymoon destinations in India, and you'll be glad you picked this destination for your special trip!
Related Tour Packages
Nainital: Ranikhet is a meadow in a literal sense, and you can enjoy the most beautiful sunrise and sunsets from the town's hills. This town is also famous for the quaint toy train that it has in town. This city is surrounded by thick English-style forests and has lots to offer tourists. This is the ideal place to spend your honeymoon!
Jaisalmer : Jaisalmer is a hill town in Rajasthan that was once ruled by the former warrior princes of the region. This romantic getaway is a must-visit, and its famous Sonar Qila is a romantic image. The city's narrow streets, Jain temples, and mighty forts make it a romantic getaway.
Goa: Goa is a popular honeymoon destination in South India. This hill town is known for its enchanting landscapes, delicious cuisine, and romantic sunsets. Goa is easily accessible via the Goa International Airport and the Madgaon and Vasco-da-Gama Railway Station. There are many attractions to enjoy in Goa, such as hiking through the beautiful forests, viewing waterfalls, and even trying your hand at Water sports. Book Maharajas Express
Andman: The Andaman and Nicobar Islands are another great honeymoon spot in India. Located near the Pakistan border, this princely state preserves the natural beauty of both countries. The state is home to the famous Radhanagar Beach, which was named Asia's best beach by TIME magazine. Other great attractions in the area include Sea walking on North Bay Beach and water sports.
For a romantic getaway in India, consider visiting the Andaman Islands. The breathtaking landscapes and lakes will make you feel like you're in heaven. A romantic getaway in the Himalayas is a great way to reconnect with your significant other and unlock the love in your heart. You can even go on your honeymoon in winter, as long as you don't mind the cold!
Mussoorie : Explore the scenic beauty of Mussoorie, a picturesque hill station. The city boasts of many activities, such as boating on the lake and riding cable cars. You can also indulge in some new cuisine and sip on hot chocolate in the streets. There are many places to visit in India for honeymoon, and it will be your best bet to unlock the love in your heart.
Another popular place for honeymoons in India is Mussoorie. Located in the Himalayan foothills, this town is easily accessible from Dehradun railway station. You can visit the Benog wildlife sanctuary and Lal Tibba hill, also known as Depot hill, to see some wildlife. You'll also find a wide variety of nature activities here, from trekking and biking to ice climbing and paragliding.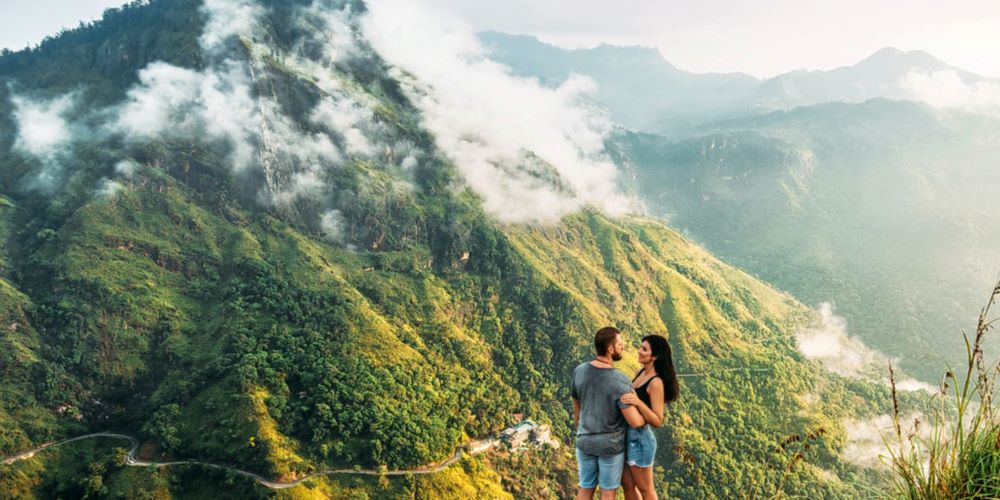 For those seeking romance, Khandala, India is the perfect destination. Nestled at the foot of the majestic Western Ghats, the town is a must-see for any couple on their honeymoon. The town's cozy resorts are ideal for honeymooners looking for a romantic getaway. The city is also located near Dehra Dun airport, making it accessible for those who need to fly to the area for an unforgettable honeymoon.
Manali: If your wedding is soon, there are some places in India that you can take your spouse to unleash the love in their hearts. These places include some of the most popular honeymoon destinations in India. Manali is a snowy hill town that boasts spectacular views and crisp mountain air. While in Manali, you can enjoy activities like ice skating and hiking. In addition to skiing, you can also explore the area's cafe culture and enjoy the mountain air.
Spiti Valley : There are so many scenic places in India that will enchant you. Some of the places to visit in India for honeymoon are incredibly romantic, and some are simply plain breathtaking. Whether you're looking for a peaceful environment or are looking for adventurous activities, these places in India are sure to please. Read on to discover the best places to visit in India for your honeymoon.
Suggested Tour Packages
Kanyakumari : One of the most romantic places in India for honeymooners is the meeting point of three oceans, a true delight for any couple. There are many activities to do in Kanyakumari – from shopping in the bustling lake market to boat rides in the Jhelum Waterway. To enjoy nature, visit the Shalimar Garden and Mughal Garden. The Indira Gandhi Memorial Tulip Garden hosts a flower festival every year.
If you're looking for a more romantic destination, why not try a place a little off the beaten path? There are countless places to visit in India that are both romantic and offbeat. Make sure to do your homework on these destinations before your trip to ensure that you'll have a wonderful time! It's guaranteed to be a magical experience!
Kashmir : The best honeymoon places in India include Kashmir and Srinagar. You will love the ambiance created by a shikara ride across the Dal Lake. If you and your partner have a romantic soul, you can explore Mughal gardens and take a shikara ride along the lake. Kashmir also has a plethora of activities for a romantic getaway.
The romantic place for your honeymoon in India is Gulmarg, also known as the Meadow of Flowers. It's a scenic mountain resort that's especially magical in winters. And while you're there, don't miss the famous Pahalgam valley, which is home to the Lidaar river. Sikkim is one of the least populated states in India and makes for a romantic
Coorg, also known as the Scotland of India, is a hill station that is perfect for a romantic getaway. It's surrounded by green tea estates and winding paths, providing a romantic and tranquil environment for a newly-wed couple. Adventure enthusiasts will find Coonoor to be a heaven on earth. Here, they can enjoy exciting treks and a Toy Train ride, which takes passengers over narrow bridges and through dark tunnels.
Ladakh: A scenic, Buddhist region located in Jammu and Kashmir, Ladakh is a playground for adventure enthusiasts. If you love hiking and mountain climbing, this is the place for you. During your stay here, you can trek along the famous Khardung La pass, the highest motorable pass in the world at 18,390 meters. There are cosy homestays tucked into the valleys. The Pangong Lake is famous, and the monastery ruins offer a glimpse into Ladakh's spirituality.
Kasauli: Located near the Mall road in the city center, Kasauli is a perfect spot for a romantic getaway. Its quaint English-style architecture and scenic stretches of river banks will make your honeymoon unforgettable. The town also boasts many temples and beautiful, scenic spots in the Himalayas. No matter the type of adventure you're looking for, you'll find something to excite your loved one.
Mukteswar: A picturesque hill town, Mukteswar is known for its historic Shiva temple. It is situated at the highest point of the town and offers spectacular views of the Nanda Devi Peak. The town also has many adventure sports and hotels to keep your romantic trip in the lap of nature. Whether you're looking for an intimate retreat or a luxurious retreat, you'll find it in the mountains.
Shimla: Another top destination in India is Shimla. Famous for its colonial architecture and natural beauty, Shimla is one of the top romantic places for a honeymoon in India. There's no shortage of things to do in Shimla – you can enjoy shopping on Mall Road, go trekking, or indulge in some winter sports. You can also enjoy the breathtaking beauty of Shimla and the snow-clad mountains from Khajjiar.