Best India tour packages
India is a land of fantasy brimming with historical buffs, natural treasures and cultural experiences. As a vacationer you have plethora of options in your trip to India to choose best India Tour Packages with S.A.M Tours and Travels.
Best Travel Agent for India Tour Packages
We've 30 years of experience in organizing the Indian travel packages. If you are looking for making a trip to Indian sub continent, look no further rather give us a call or mail us.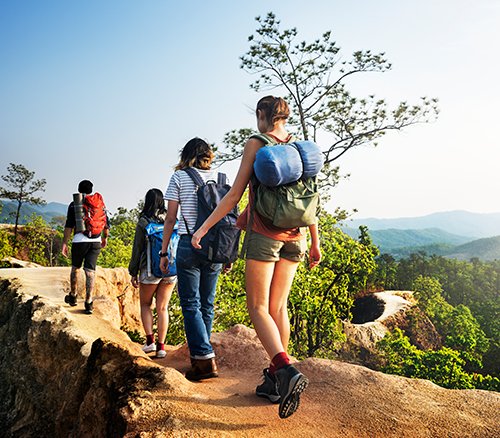 As a lover of wildlife you have top wild life sanctuaries in India like in Africa where you can indulge in Tiger Safari tour in others you can spot other wildlife species and avian life.  If you are a lover of beaches do not miss the opportunity to explore the sunny beaches of Goa in your India tour Packages. If you have a love for history and architecture you can book culture and historical tour of north India or south India. The golden triangle tour is one of the most sought after tour package of India. Similarly in day tours and activities Taj Mahal tour from Delhi is the best selling tour.
India tourism has much impetus of an religions and spiritual tourism. Those who wait to visit the famous Buddhist sites can avail Buddhist circuit tour. Similarly you can book Ramayan circuit or Jain circuit tours with IRCTC or with us. If you have forts and palaces Rajasthan can be ideal choice for the Europeans and US nationals culture tourism in India is very popular where you can visit Haridwar, Rishikesh, Varanasi, Khazuraho etc. Down south in India you unravel the charms and mysteries of gorgeous temples in the states of Tamilnadu, odisha. The attractions of backwaters in Kerala and the activity of rice barge is not to be missed. As an adventure lover you have tremendous options of trekking in Ladakh, Kashmir and Uttarakhand. The islands of Andaman and Nicobar provide the bliss of serene nature in India holiday packages. These beautiful destinations in your India vacation have good accessibility and the modern amenities of travel.
If you are planning tours to India from USA, Europe, Middle east from South America or from any other part of the world we are there to serve you 24 x7, with our expert tour advisor and ground handling team we will leave no stone unturned in your India tour. So while browsing our travel website you can leave us a no obligation query for any kind of services. We would reach your shortly with proposed tour itinerary suiting to your taste of time and budget.
We as a professional tour operator invite you to explore the diversity of Indian culture and it's wonderful destinations and series of monuments. We have provided some sample itineraries for your reference and give you full liberty to plan your India tour itinerary yourself and just tell us your choice and special area of interest. We have great expertise in planning tailor made tour programs for culture, wildlife, adventure tours. In a span of 12 years we have served thousands of happy customers and several of them have recommended us on the Trip advisor. We are also the winner of certificate of excellence for by the Trip Advisor for consecutive years since 2017. We are also authorized by the different Govt. department and are an affiliate member of IATO.
Popular India Tour Packages
Golden Triangle Tour Packages
First Off All
Why Choose S.A.M Tours & Travels For Your India Holidays?
SAM Tours & Travels is approved by Department of tourism. Government of India, we are also affiliated to IATO, TAAI, ATAA thus ensuring your complete piece of mind.
Rajasthan India Tour Packages
Testimonials
What Our Client's Say!
Read the reviews of our esteemed client's, go through the experiences they had with SAM Tours & Travels

Amazing tour to Taj Mahal from Rishikesh I am so happy I booked this tour. I originally began in rishikesh and my driver was kind and courteous. We stopped at good quality restaurants along the way to Agra & I checked into a nice comfortable hotel in Agra. My tour guide Bobby is very knowledgeable and takes the best photos. He speaks amazing English & I felt lucky to have him to learn more about Agra, Agra Forte and the Taj Mahal. I had dinner and breakfast at the hotel which was delicious & good quality food. The tour includes airport drop off afterwards in Delhi (or hotel drop off), which meant that I could sightsee on my final day in India without worrying about my luggage and with comfortable transportation. I would definitely recommend the tour to anyone wanting to see the Taj Mahal from an experienced local guide.

Travel01567708508
2023-09-27
Travel experience Had a great time.. We had a 3 day trip in Delhi and Agra, didn't expect the trip will be this easy and beautiful. The service was so good and the room in both places was great. And need to say about the driver Tikkam Bai, he was so satisfying and helpful in this whole trip..
If anyone search for a package trip or anything like that you can definitely go with these guys with a reasonable price..



Culture37731860576
2023-09-27
Excellent coordination We selected sam tours for our delhi/agra tour few months before Mr. Bharat from sam tours had given a brillient coordination before the trip and driver Mr.Tikam was a nice guy. He given good advices regarding place visits
Ovarall very mich satisfied

Culture42072229450
2023-09-26
Short and swift trip to ayodhya Ram Janma bhoomi Driver was prompt in picking up and drop - appreciate his efforts- we can go for package trip - very professional

PhillyTraveler77
2023-09-26
Gurugram to Agra Tour Excellent service! I was in Gurugram on business and decided to take a tour of Agra and the Taj Mahal on my off day. Booking this tour was very easy; the price was reasonable, and my driver and your guide were excellent! I can't speak highly enough about the private tour guide I had. He was well educated and very knowledgeable, and worked for the India ministry of tourism. He showed me things about the Taj Mahal that few people know, and was a walking history book! My driver was very kind and helpful, too. I felt very safe. Would recommend.

Amazing experience! I had a really great time!! First of all the hotels were excellent, outstanding service and very very clean!, the guide Bobby in Agra was profesional not only giving me the information but took me very nice photos! The driver was very respectful, I definitely highly recommend them!

GoPlaces12868458300
2023-09-16
Agra Trip I would recommend SAM tours and travel when people visit Agra and around places I liked Shyam the Tour guide who answered all the questions patiently and the car was good

Excellent service, Neat cars with professional drivers We booked a Toyota Innova from Jaipur to Agra to visit Taj Mahal and also availed one day Jaipur sight seeing. The cars were really well maintained. Professional courteous drivers. They also arranged tour guides. All of this at reasonable rates. Ask for Sunny.

Absolutely Amazing Experience from start to finish We have just returned from our overnight tour to Agra, and with Sunny looking after your travel plans, you cannot go wrong. We 100% recommend that you do it.
Nothing was a problem for Sunny and his team! From being picked up in Delhi by his driver, to being escorted through the Taj Mahal and Agra Fort by his pHd qualified guide, my family were made to few like Royalty.

Our itinerary was flexible to the minute, and Sunny and his staff basically assumed the roles of family with our 1 and almost 3 year olds.

Please consider Sunny and his team when booking tours to Agra, they're undoubtedly the best in the business.

Knowledgeable guide, white glove service Great experience with Sam Travel for 1 day trip in Agra to see Taj Mahal and Agra Fort. Very knowledgeable guide, smooth pick up from the train station, comfortable car and very, very reasonable price compared to other travel agencies. Also, our train from Agra to Jodhpur got delayed, and Sam Travel arranged a hotel for us to stay at while waiting for the train and mid-night pick up from hotel to train station. Greatly recommend and would use again.